Welcome to Our Lady of Grace School
We are committed to knowing your child deeply, to providing a challenging yet safe learning environment and to work toward developing respectful relationships.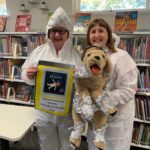 The children at Our Lady of Grace School were fortunate to be a part of the National Simultaneous Storytime today, joining over 1 million kids across Australia and New Zealand listening to the book "Give Me Some Space", read by astronauts LIVE from the International Space Station.  How cool is that! National Simultaneous Storytime is an annual event that aims to engage children of all ages to enjoy books by creating a sense of excitement around reading. The children really enjoyed their intergalactic adventure today, and by the looks of it, so did Mrs Harmer, Mrs Sherlock and Libby the Library Legend!
Read More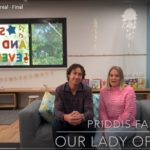 At Our Lady of Grace, we acknowledge parents as the first educators of their child, and we partner with them in this education process. Underpinned by the knowledge that the greatest impact on students is the quality of their teachers.
See what some of our current families have to say about their experience at Our Lady of Grace.
Read More
Come and join us on our journey.