Welcome to Our Lady of Grace School
We are committed to knowing your child deeply, to providing a challenging yet safe learning environment and to work toward developing respectful relationships.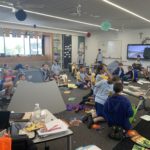 Messy classroom or an earthquake?!? The students in 6W were 'hand picked' by a humanitarian engineering company whose primary role is to help rebuild communities after natural disasters. The classroom certainly looked like a natural disaster had struck! Using teamwork...
Read More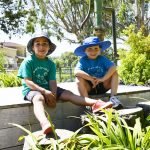 Would you like your child to belong to a school that is Christ centred and Child focused? Enrolments for our early years, plus all other year groups is now open. We have vacancies across all year groups and invite you...
Read More
Come and join us on our journey.