Welcome to Our Lady of Grace School
We are committed to knowing your child deeply, to providing a challenging yet safe learning environment and to work toward developing respectful relationships.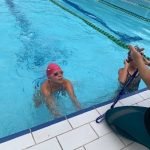 What a great day at the Year 4-6 swimming trials! The kids should be so proud of their efforts. Well done also to Mr Brown for working around the inclement weather. ⛈
Read More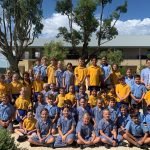 Each week, around 50 students (mostly pictured) have a weekly piano lesson with Mr Hicks. They go on excursions where they play piano in the community and also have concerts each term at the school where they play for their...
Read More
Come and join us on our journey.