Timetable – Week 3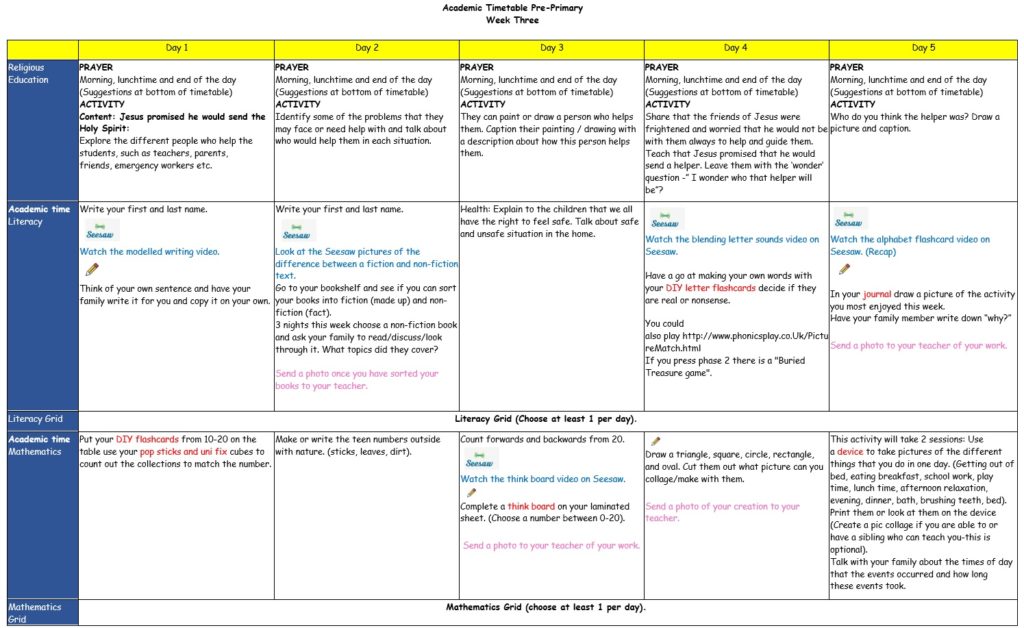 ACE your day the OLG way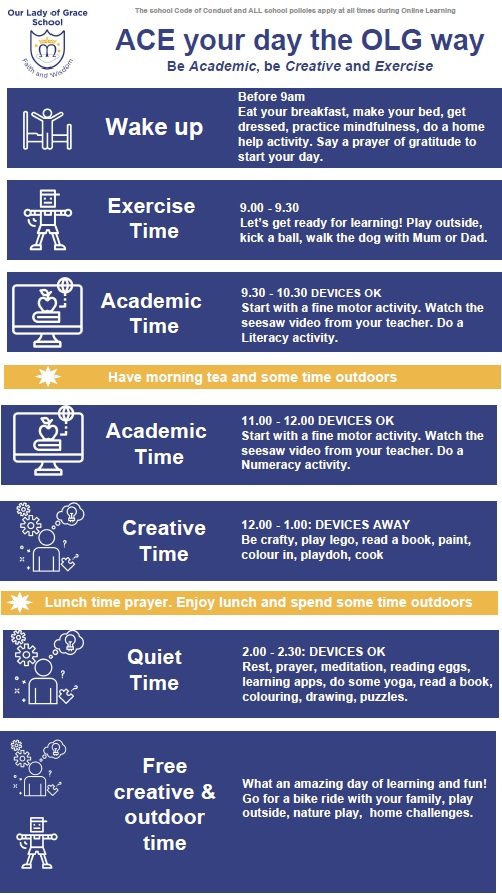 Seesaw
To view your child's weekly home learning, please go to your Child's Seesaw account.
If you are unsure on how to install the Seesaw app, watch this video.
Online Safety
Our eSafety Officers have put together some helpful messages around online safety for our students. Please read to ensure you have the necessary measures in place while home learning.
Teachers
PPW
Mon & Tues – Simone Hampton – simone.hampton@cewa.edu.au
Wed, Thurs, Fri – Jess Wiedemann – jess.wiedemann@cewa.edu.au
PPG
Eleanor Nebel – eleanor.nebel@cewa.edu.au
PPB
Mon &  Fri – Teresa Wandek – teresa.wandek@cewa.edu.au
Tuesday, Wednesday, Thursday – Simone Harding – simone.harding@cewa.edu.au