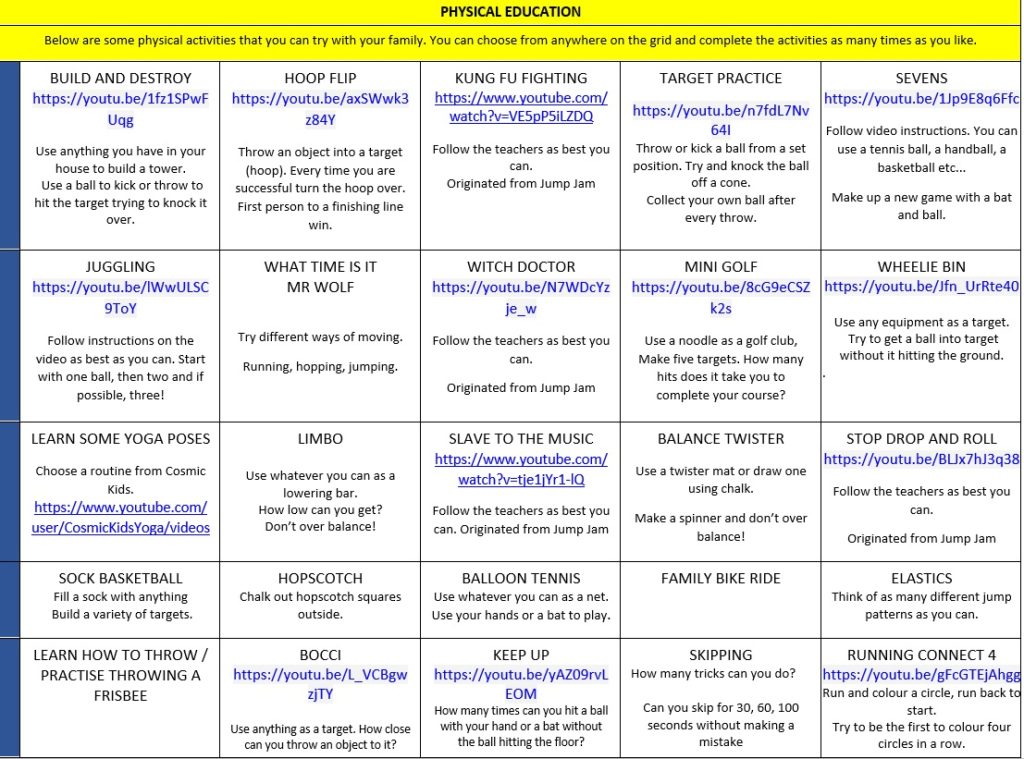 Witch Doctor
Below are the OLG teachers exercising to the dance 'Witch Doctor'. See if you can dance along at home and do a better job than our teachers. Enjoy!
Lawn Bowls
This video is of Mr Thacker, Mr Brown and Mrs Goldie showing you all how to play lawn bowls. This game is better to play outside but you can play in a large area. You can use water bottle for the marker and things such as a ball, socks or rice sachet to use to throw. Enjoy!
Build and Destroy
Here you have Mr Carle and Mr Thacker trying to knock down some little buildings that they have made. You can use just about anything you can find in your home to build this. Enjoy!
Wheelie Bin
In this video you have a few teachers (Mr Carle, Mr Butler, Miss Jacobs, Mrs Sherlock, Mr Brown and Mr Thacker) trying to shoot balls of all sizes into a bin. You can do this at home with objects of all sizes. Hope you enjoy.
Sevens
In this video Mrs Goldie and Mrs Spadaccini show you how to play Sevens. Best part is you only need a ball and a wall, easy!