Week 4
Below you will find some creative activities that you can try on your own or with your family this week. Enjoy!

Music – Week 4
The Way I Feel Today!
This is a wonderful song about the way you feel today. The song is about being happy! You might feel happy today, or you might be able to think of your own feeling that you can put into the song. It is presented by our Western Australian Symphony Orchestra for families.
How to make your own Xylophone
Mrs Goldie has a great music activity you can do at home, with materials you should already have lying around. When making your own xylophone, experiment with different bottle sizes and varying amounts of water to make your notes – you can even jazz it up with a little bit of colour! Why don't you give it a go and see what sounds you can make?
Visual Art – Week 4
Blow Painting
1. Mix liquid watercolours or food dye in individual cups with water.
2. Place a piece of paper on a tray.
3. Place the straw in a one of the liquid watercolour cups. Now place your fingertip over the top of the straw and lift up without removing your finger.
4. Place the straw over your paper and let go. The paint will drop onto the paper.
5. Place the straw near the drop of paint and blow to move the paint around.
6. Repeat with more colours.
Music for families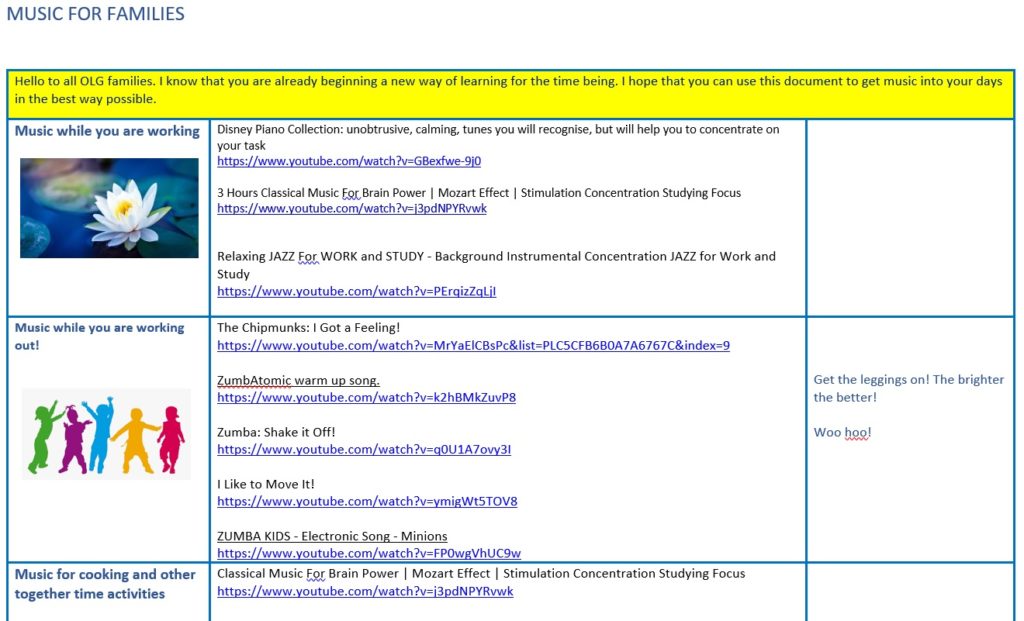 The Hive
Do you miss Libby the Library Legend boys and girls? Mrs Harmer is looking forward to reading to you in the Hive soon, but in the meantime you can watch her reading a book on Australian Baby Animals, by Frane Lessac.