Vision Statement
Our Lady of Grace Primary School empowers all students through faith, wisdom and knowledge to live fulfilling lives in an ever changing world.
Our Lady of Grace School Prayer
Dear God,
Guide our school in the way of truth and goodness.
Grant us the wisdom and faith to live in such a way
That in everything we do
We bring honour to our school, our parents and ourselves.
Our Lady of Grace.
Pray for us.
Ideas for the whole family
Ideas for the day, when having a break from set home learning tasks, include – cooking, puzzles, writing a letter to your grandparents, going for a bike ride, painting, making an obstacle course in the backyard, board games, science experiments, dress ups, read a book, music, playdoh, yoga, watch a documentary, prepare dinner and many more enjoyable and rewarding activities. Remember, we are in this journey together so don't hesitate to share your ideas with other families on our social media pages, facebook and instagram.
P&F Connection
One of the best qualities of our OLG community is our willingness to support each other. Our OLG P&F Business community sponsors are local, family owned businesses who have, and continue to, support our school. Now it's our chance to support them during this challenging time. To view our sponsors, click here.
Our Lady of Grace also has a wonderful P&F committee that connects us as a School community, and below is how we intend on doing just that in a time like this: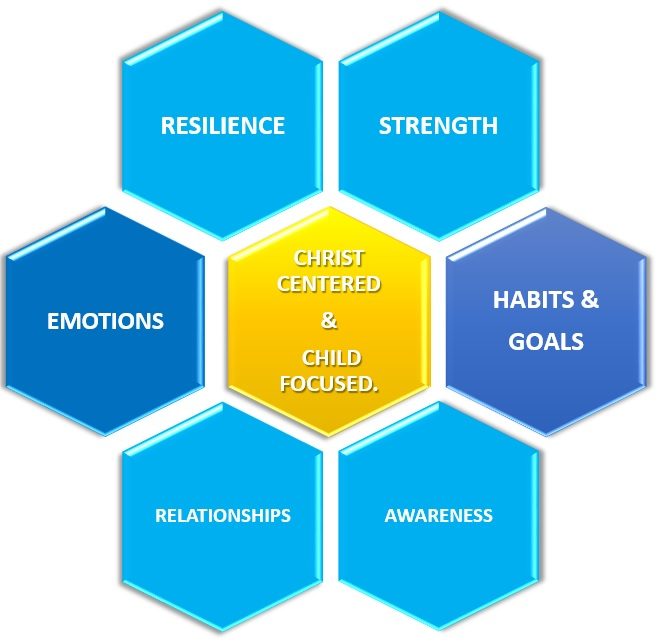 OLG Wellbeing
Feeling good
Functioning well
Doing good for others

Parent Wellbeing
As the parent or carer, it is important to take time for yourself during the day. This could be in the form of yoga, a hot cup of tea, exercising with your kids, a long shower – 'you' time is very important if your job is to look after the children all day. There are local gyms offering online exercise sessions. Connect virtually!
For a trusted source on parenting education and support, visit the Parenting Ideas website, by Michael Grose, who is one of Australia's leading parent and educational writers and speakers.
Student Wellbeing
To ensure our children are cared for in this ever changing world, we are making student wellbeing a priority. Please assist us in making this happen by not exposing your children to social media sites, news, reducing their online screen and gaming time and using optimistic language when discussing  the changing world and events. Our children absorb a lot more than we give them credit for! Establish a consistent routine that involves daily exercise, nutritious food (ie not snacking all day), and adequate sleep. Pray, daily, for those impacted and the essential services staff that are working tirelessly to keep us safe.
We have provided each year group with a framework suggesting how to spend your home learning day, via our Academic, Creative and Exercise (ACE) model. We hope it gives you an understanding on how a typical home learning day could look like for you and your family.
Chaplaincy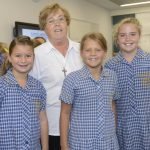 Sister Anita is still available if you would like to use her services. This time she will be virtual!
Online Safety & Cyber Bullying
The online safety of Our Lady of Grace children is paramount. To ensure all the necessary measures are in place, online student management, CEWA filters and content blockers from JAMF/Zuludesk, will remain open during normal school hours 8.35am – 2.50pm. The e Safety Commissioner website is a valuable resource for tips on how to stay safe online while home learning. A worthwhile reads is the Australian edition of the Covid-19 Global Online Safety Advice for parents and carers.
For any issues or concerns around online safety and/or cyber bullying for your child/ren, please contact Our Lady of Grace E-Safety Officers, Tony Brown and Caress Harmer.
Home Learning
Kindy – Year 3: select the relevant year level below for your child, and view your weekly timetable. All academic work will be via your Child's Seesaw.
Years 4 – 6: select the relevant year level below for your child, and view your weekly timetable. All academic work will be completed via your child's OneNote and Teams.
The tiles below will be available at the beginning of the school week, with the relevant year level grid and ACE model.